Lecole Cole -- Founder & Chief Executive Officer
Lecole founded Skydera in 2008 with the goal of revolutionizing the market for cloud enterprise development by enabling true platform-as-a-service for cross-cloud IT automation. Prior to founding Skydera, Lecole was instrumental to the development of WindSpring, where he led strategy, engineering and business development. Earlier in his career, Lecole led the team at Tele Atlas North America responsible for building the traffic management system for creation, aggregation and display of traffic data across North America for the radio, television and navigation industries. While creating user solutions, back end processes and delivery services, Lecole solved massive real-time data processing and created complex referencing systems that enable many of the traffic management and real-time navigation systems we use today. Lecole is also a veteran of the Hacker Dojo, where Skydera was incubated in its earliest days.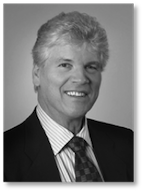 David MacKenzie -- Chief Financial Officer
David leads finance and operations at Skydera, leveraging his 30+ year track record of leading and advising technology startups. David started his career in public accounting, ultimately serving as a Partner at Deloitte & Frank Rimerman, before serving as CFO to several highly successful Silicon Valley startups including Tele Atlas North America, Etelos and Active Storage. David has been involved in numerous IPOs and venture financings, and has developed a stellar reputation for leading operational excellence in high growth enterprise technology companies.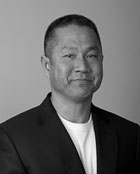 James Y. Watts -- Chief Operating Officer
James brings a wealth of business experience in sales and operational roles at top-tier start-up companies and leading high tech firms. James has a 28 year track record of successfully managing sales, customer service, and marketing programs for leading information technology companies including Bay Networks (later purchased by Nortel), ECTel Ltd (IPO company), Securesoft (acquired by NCube), eTelemetry, Force10 Networks and AlienVault. Most recently, James led the Sales, Corporate Operations, and Business Development departments at AlienVault, which offers a Security Information Event Management (SIEM) solution to small and medium enterprise customers. Earlier in his career, James held sales and sales management positions at Lucent Technologies and Bay Networks.
Investors

Quest Innovation Accelerator
Funding innovation is a key part of Quest's corporate development and investment strategy. With this focus, we find the most interesting people and technology across a wide range of markets, then use our enterprise expertise and resources to help them thrive. The Quest Innovation Accelerator program simplifies the venture capital process, no matter what stage your business is in.

VENVIVIS
Venvivis is angel investor / venture capital firm investing mainly proprietary funds in early stage companies with high potential to become market leaders. The founders of these businesses are innovative and hard working individuals with a strong vision, exceptional leadership skills and personal integrity. We focus on providing growth capital to young entrepreneurs from United States and Eastern Europe in the following industries: mobile technologies, navigation, design, media and advertising, cloud computing and medical devices/biotech. We strive to build successful businesses by actively advising our portfolio companies on issues related to strategy, development of most suitable business model and efficient operations, hiring of key staff and making key introductions to clients, partners or investors.
Advisors

Justin Moore
Justin has served as a close strategic advisor to Skydera for the past year, bringing his deep expertise in cloud-based high availability data backup and recovery market requirements and solutions. He is recognized as an authority on cloud computing, small and medium-sized business market strategy, and startups and is regularly featured on television and in print, including appearances on CNBC, in BusinessWeek, The New York Times and numerous other news outlets. Justin is currently Founder and CEO of Axcient, a leading provider of backup, business continuity and disaster recovery services to the SMB market. Axcient is one of the fastest growing companies in the SMB data protection space and is currently protecting SMBs across North America. In addition to Axcient, Justin serves on the advisory board and councils of numerous private and public companies.

Benny Kirsh
Benny is an experienced executive in the enterprise IT space. Benny is currently serving as Vice President and Chief Information Officer at Infoblox.