Your Business is In Good Hands
"sleek, sexy, responsive with surprisingly unlimited capability to effectively manage your cloud solutions", "empowers administrators to view and manage their total environment with real time data and analytics"
Offering Comprehensive Products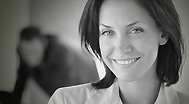 Skydera C3 provides a unified application deployment and management console for seamless cloud command & control, enabling your team to:
Mix/match and securely orchestrate cloud services from multiple IaaS providers including Amazon AWS, Rackspace, GoGrid and more
Mix/match multiple geographic data centers within a single preferred IaaS provider to guarantee uptime and performance
Avoid vendor lock-in, and capture analytics, best price and value across multiple public cloud providers
Reduce the vendor downtime risk inherent in dependence on a single IaaS data center or hosting company
Optimize your cloud data center to support high-spike applications (social, mobile, games, SaaS, viral video, consumer transactions, etc.)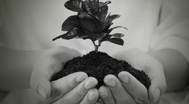 Skydera C3's SaaS model empowers developer self-service and IT transformation by enabling your team to:
Leverage the C3 QuickLaunch UI and its easy-to-manage cloud developer canvas and service catalog to provision and deploy apps instantly
Drive cost reduction, minimize human error and reduce cloud IT complexity for developers while freeing-up IT staff
Support and re-use templates from incumbent vendors for rapid migration
Gain real-time visibility into cloud application performance, health and resource utilization across multiple vendors
Leverage popular cloud utilities and open source and developer community standards within the Skydera C3 environment, e.g. Chef, Puppet, Eucalyptus, OpenStack, etc.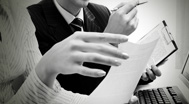 Skydera C3 takes the hassle out of cloud IT, delivering low-to-no-touch intelligent automation and cost-effective scaling. C3 enables cloud enterprise developers to 'PaaS-ify' their IT operations, i.e. to:
Standardize and streamline your cloud initiatives around your preferred languages, vendors and tools, i.e. to enable platform as a service for your cloud IT operations while capturing the analytics needed for ongoing success
Reduce infrastructure complexity for developers while empowering developer creativity
Improve security across the board, avoid potential breeches, and lock-down and foster best practices
Intelligently implement 'scaling groups' and cost-saving/performance-optimizing granular scaling within infrastructure stacks and deployments
Provide total visibility into and critical fail-over insurance against IaaS service interruptions