Skydera is your partner in the cloud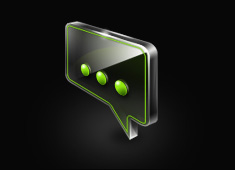 Skydera is now offering a complete Managed Cloud Hosting service. Skydera created the world's first centralized platform to manage multiple-vendor cloud and hybrid environments. Launched in 2009 with the goal of simplifying the cloud deployment process, Skydera offers a single intuitive interface to manage servers, deploy applications, control access, track usage, and centralize billing. Currently, Skydera can be used for deployment and management in Amazon, Rackspace, VMware VCloud, OpenStack and GoGrid cloud environments.
The complexity of launching and managing cloud deployments – including configuring, securing, managing and analyzing – is the greatest hurdle to moving your applications to the cloud. Skydera removes the complexity with a comprehensive cloud deployment lifecycle management solution.
Build to handle your success
Whether you're looking to migrate your IT infrastructure into the cloud, or enhance your existing IT infrastructure to handle explosive growth, Skydera provides the infrastructure as well as the services to ensure your smooth transition into the cloud. With customizable, cost-effective cloud infrastructure and management plans to fit your needs and the assurance of 24/7 monitoring, security, infrastructure management, and disaster recovery, to support your growth to the next level.
Focus on innovation
We empower great companies to focus on what they do best "innovate". Through our cost effective services and platform, customers are able to focus on the value added portion of their business. By using Skydera, customers are able to get their systems up and running in the cloud, securely, reliably and in a highly available manner using "Best Practice". For a fraction of the cost of a full time IT professional, customers get phone access to IT professionals with extensive experience in AWS, Rackspace, GoGrid, Openstack, Eucalyptus, GoDaddy, DNS Made Easy, and many others. Customers are able to get into the cloud without having to deal with any infrastructure, deployment and configuration hurdles. Skydera will focus on the heave lifting, so you can continue to add value to your SaaS offering.
Stay in control
Skydera's solutions offer high level of insight into cloud base infrastructure, so customers can view and maintain control over their IT environments, with a trusted advisor assisting along the way. We'll provide insight into infrastructure costs, enable cost controls, scale your infrastructure, provide enhanced monitoring and management tools to boost the effectiveness of your IT team and dramatically increase your business performance.
The Smart way to Grow your SaaS business
We provide useful advice and a unique integrated approach that can help you manage your IT and achieve your Uptime goals
Increased Productivity
Skydera automates cloud management so your IT team can spend time on more productive tasks.
Control Over Costs
Skydera provides granular insight into server costs and utilization in the cloud – a level of visibility never possible before – empowering you to dramatically control and reduce cloud expenses.
Don't wait for downtime to react
In the fast past world of SaaS, uptime is paramount to the success of your service and success of your business. Proactively planning for and preventing potential system failures, becomes core to your IT strategy. We can help you prepare for events that effect your SaaS service. Skydera's management system and services are engineered to ensure the absolute maximum uptime and quality of your SaaS service. With 24x7 management and monitoring, we focus our attention on critical processes like security management, disaster recovery planning and execution, comprehensive backups, and network monitoring, providing you with the peace of mind you need to focus on scaling your business.
Call:
+1-650-391-9132